<! VIVEK NARAYANAN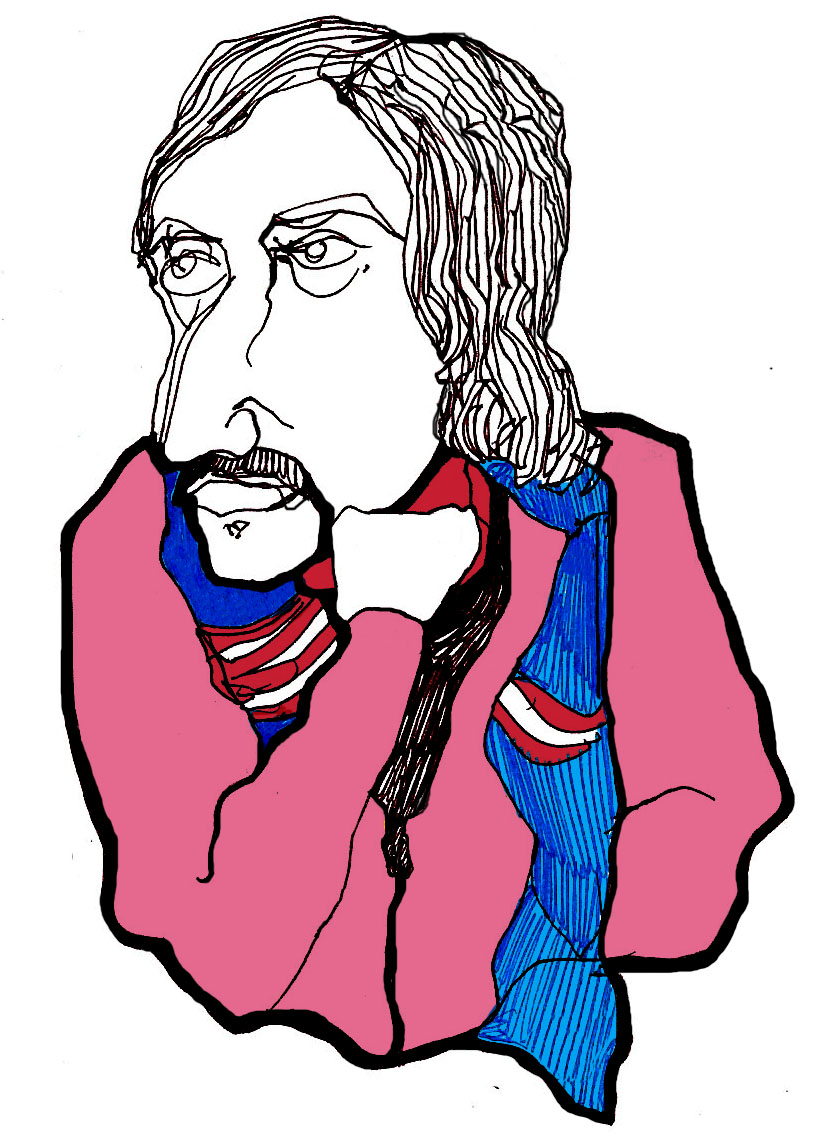 Vivek Narayanan is a poet, essayist and editor, born in India, grew up in Zambia and lives and teaches in the USA. An MA in cultural anthropology from Stanford University, and an MFA in creative writing from Boston University, Vivek has earned numerous fellowships and grants at Radcliffe, Harvard, Cullman Fellow at the New York Public Library to name a few. Vivek has been working for a while on his magnum opus - a booklength poetic meditation on Ramayana, the great Indian epic verse.

<! PAUL NELSON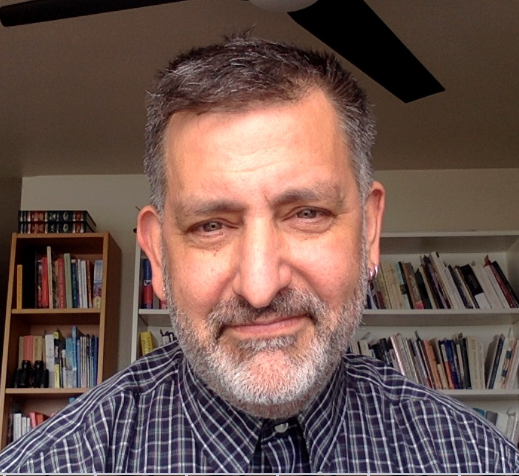 Paul Nelson Paul E Nelson is a poet & interviewer. He founded SPLAB (Seattle Poetics LAB) & the Cascadia Poetry Festival. Since 1993, SPLAB has produced hundreds of poetry events & 600 hours of interview programming with legendary poets & whole systems activists including Allen Ginsberg, Michael McClure, Joanne Kyger, Robin Blaser, Diane di Prima, Daphne Marlatt, Nate Mackey, George Bowering, Barry McKinnon, José Kozer, Brenda Hillman & many others. Paul's books include American Prophets (interviews 1994-2012) (2018) American Sentences (2015) A Time Before Slaughter (2009) and Organic in Cascadia: A Sequence of Energies (2013). Co-Editor of Make It True: Poetry From Cascadia and 56 Days of August: Poetry Postcards, he's presented poetry/poetics in London, Brussels, Nanaimo, Qinghai & Beijing, China, has had work translated into Spanish, Chinese & Portuguese & writes an American Sentence every day. Awarded a residency at The Lake, from the Morris Graves Foundation in Loleta, CA, he's published work in Golden Handcuffs Review, Zen Monster, Hambone, and elsewhere. Winner of the 2014 Robin Blaser Award from The Capilano Review, he is engaged in a 20 year bioregional cultural investigation of Cascadia, lives in Rainier Beach, in the Cascadia bioregion's Cedar River watershed and serves as literary executor for the late poet Sam Hamill.
[Project: Neukom Vivarium Variations & Yard Work]
<! MAURICIO ESPINOZA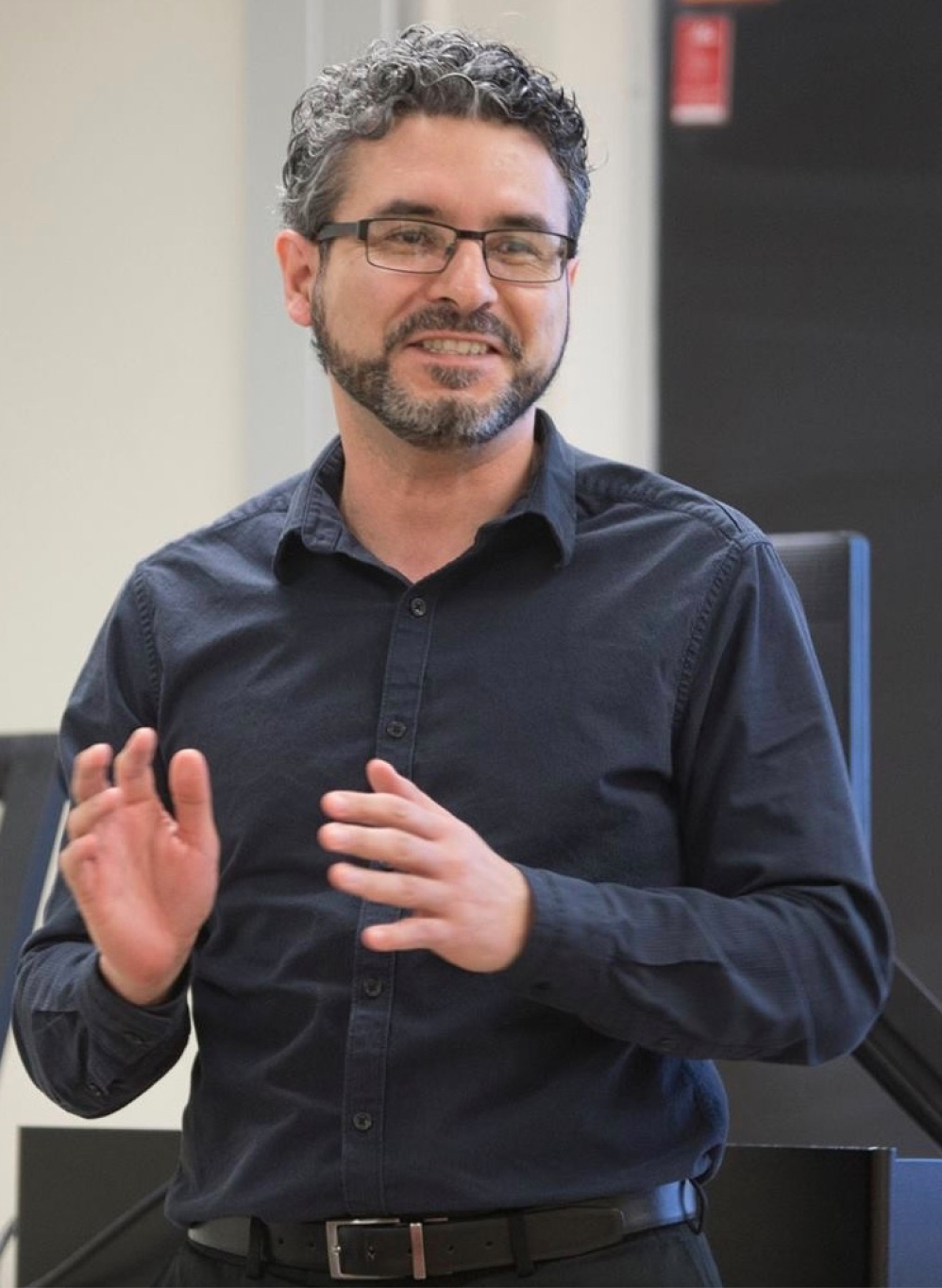 Mauricio Espinoza (b. León Cortés, Costa Rica, 1975) is a poet, translator, and assistant professor of Spanish and Latin American Literature at the University of Cincinnati. A Ph.D. in Latin American Literatures and Cultures from The Ohio State University Mauricio has translated Costa Rican poet Eunice Odio into English. His book Respiración de piedras won the 2015 University of Costa Rica Press Poetry Prize. His poetry also appears in The Wandering Song: Central American Writing in the United States (Tía Chucha Press, 2017).
<! MAITREYEE CHOWDHURY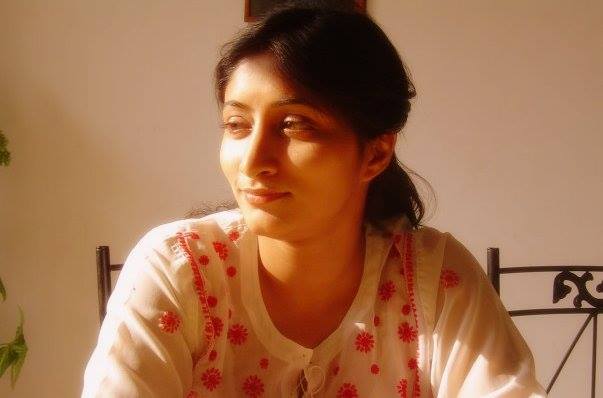 Maitreyee B Chowdhury is a Bangalore based poet and writer. She is author of four books, Uttam Kumar and Suchitra Sen- Bengali Cinema's First Couple, Where Even The Present Is Ancient: Benaras, The Hungryalists and One Dozen-Hasan Azizul Huq (Trans). She teaches contemporary Indian poetry at NIFT, India and is currently involved with the Academy of Motion Pictures for the Oral History Project Program. She can be found here
<! CHRIS STROFFOLINO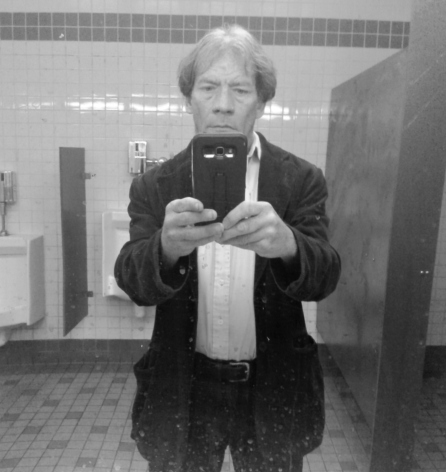 Chris Stroffolino lives in Oakland, and teaches at Laney College. A bold, refreshing and regular voice in the new American poetry scene at the turn of the millennium, Chris had flowed and ebbed through a few transitional zones but has continued to write and publish poetry. He is the author of five books of poetry, most recently Drinking From What I Once Wore [Crisis Chronicles, 2018], as well as a memoir Death Of A Selfish Altruist [Vendetta Books, 2017]. In 2019, he recorded his first album of songs in 8 years, Audition For A Practice People Place [15 songs of goodbye, and a song of hello], which you can listen, and download for free at: https://soundcloud.com/chrisstroffolino/sets/audition-4-a-practice-people















<! Update NUMBER